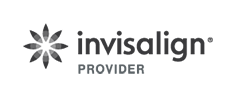 Invisalign clear orthodontic aligners are a great way to improve the function and aesthetics of your smile without the need for traditional metal braces, wires, and bands. Invisalign aligners are practically invisible and removable, so you can eat and drink whatever you want. Invisalign is just as effective as traditional braces, and is safe to use for teens and adults.
Why should I get Invisalign treatment?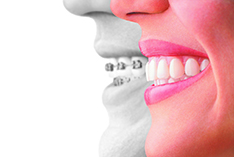 In addition to removing your aligners while eating, you also remove them to brush and floss, eliminating the hassle of oral hygiene with braces. Invisalign aligners are comfortable, with no metal to cause mouth abrasions during treatment. With advanced iTero® digital impression technology, you can view your own virtual treatment plan when you start so you can see what your new smile will look when your treatment is complete.
Why choose NTOA for your Invisalign treatment?
North Texas Orthodontic Associates doctors have distinguished themselves as Premier Preferred and Elite Preferred Providers of Invisalign. Being ranked in the top 1% of Invisalign Providers nationwide means that, by having Invisalign through NTOA, you are being handled by a specialist, trained in the art and science of perfecting smiles without metal braces. For the past 14 years, Dr. Donald Copenhaver, Dr. Carlos Nurko, and our staff have provided exceptional Invisalign care with a patient-first approach.
How does Invisalign work?
Invisalign uses a series of clear, removable aligners to move teeth into their straightened positions. You'll wear each set of aligners for about two weeks, during which your teeth will move, little by little. After two weeks, you'll replace the aligners with the next in the set until your treatment goals are achieved.
You'll visit NTOA about once every eight to ten weeks to ensure your treatment is progressing as planned. Your treatment will take about one year, and the number of aligners you'll wear is between 18 and 30, depending on the unique aspects of your smile needs.
To effectively decide if you are a good candidate for Invisalign, it is best to have a thorough evaluation by one of our orthodontists. During the consultation, we will discuss if Invisalign will fit your lifestyle and meet your orthodontic needs. Contact our East Allen, West Allen, Frisco, McKinney, or Plano, TX office to schedule an appointment today!
Invisalign and the Invisalign logo, among others, are trademarks of Align Technology, Inc., and are registered in the U.S. and other countries.